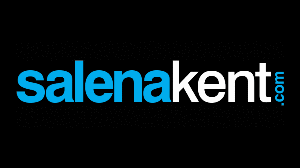 11:31 video
Surprised, Satin Blouse wearing, Secretaries Sandra & Salena Secured to Scaffold! Strict Ties! Ball Gags! Orgasm Torment! #MILF #Bondage
Last time we saw Salena Kent endure wanded, multiple orgasms at the hands of her boss Sandra Silvers, now the pair both get to feel what the wand can do at the hands of a helpful warehouse worker!
We rejoin the surprised secretaries secured to a scaffold, matching yellow ball gags behind each bite, filling their mouths. Silver haired supervisor Sandra, a massive mammaried MILF in silky green blouse, balances on her high heeled stilettos, standing tied to the scaffold frame, while her colleague Salena, a youthful brunette in purple satin shirt, mini skirt riding up her frogged legs to reveal pantyhose covered pussy, is prostrate on the platform. The broad shouldered brute brings with him two vibrators, securing the first wand between Salena's well spread thighs, before busting Sandra's big breasts free of her blouse as he ties her tits tightly, securing a second wand under the rope tethering her thighs and pulling it up snugly into her crotch. Finally a strappado for Salena as he raises her wrists with a rope attached to the steel bar behind Sandra's head. The only respite from the restrictive predicaments for either gal is a wriggle of the hips, but with each wiggle she'll only push that wicked wand harder on to her clit. As the orgasms ravage the pair the scaffold rack rocks back and forth... but wait... their purposeful perpetrator powers up the pulsating vibrators to full speed! As the loud buzzing and even louder squeals echo off the walls of the warehouse, the lights switch off... He leaves the pair in darkness, no need to rush, it's the weekend, after all...